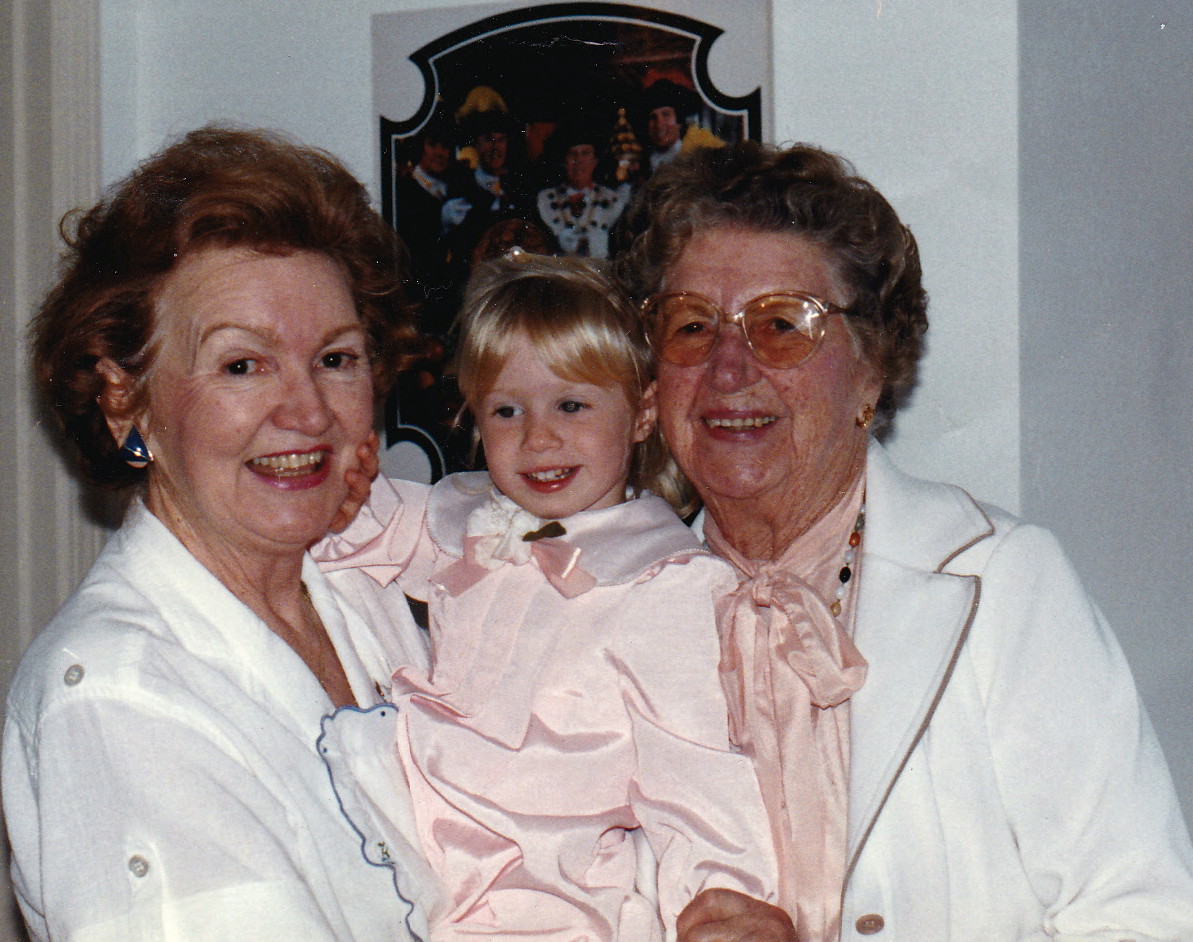 Cours de Cuisine (425) 844-4102
France, is a country of many wonders and many diversities in each and every region.
So much to save...no time to loose.
Buy ONE...get second for 50% off!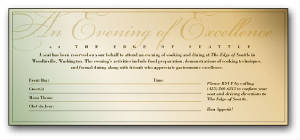 Indulge yourself or someone extra-special with the gift of an unforgettable experience.
Our hands-on classes are perfect for every aspiring chef.
Our Chefs offer guidance and inspiration to fine-tune your techniques, but you will actually prepare the dishes yourself.
It's the ultimate way to learn and truly absorb every step of each recipe.
| | |
| --- | --- |
| | Gift Certificate; can be made for any products or services we offer. (425) 844-4102 |
We use the best of fresh ingredients, sans preservatives, additives, or chemicals and you won't see anything frozen, or canned used in our cooking classes.

Nor will you find any "GMO" products used here like Canola Oil, Corn products or Soy products.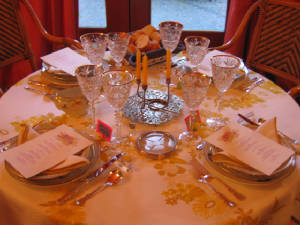 Seattle is exploding with one type or another of cooking class and with as many culinary chef instructors.
Each one of the chefs teaching at L'Auberge Edge of Seattle Specialty Cooking School has his own distinctive style and yet they all have one thing in common.
They love what they do and love teaching you what they love.
Learn, partake and enjoy in one or more of the hands on cooking classes we offer.


Featured Deal customers...please look at your voucher to see what type of cooking class you bought...then go to that page on this website.
Us the BOOK NOW BUTTON to schedule your cooking class.
Send us an email if you have a problem.
We conduct some type of a cooking class every night of the week.
Classes by Series
10:00-13:00= 3 hrs. hands on instruction with one of our Executive Chefs. Five Part Series $300.00 Pick and choose from any of the 10 classes.

Five classes for $300.00 or take one class each for $120.00 per person

Four of our "hors d'oeuvres" classes instructed by one of our Executive Chefs. $400.00 for all 4 or $120.00 per ea. class
2012 French Regional Cooking Classes $160.00

All of our classes are held within L'Auberge at The Edge of Seattle Inn.

We were the CitySearch editorial winner for Best Romantic Hotel for 2006 in Seattle. We were also voted Best B&B Inn 2006 & 2007 and

Best Weekend Getaway Hotel for 2006 in the Seattle metro area.

You may be wondering what happened since 2007? CitySearch has not had a Bed and Breakfast Inns competition since 2007 for the "best of Seattle".

Our class sessions are open to the public and can also be booked by groups looking for morale/team building opportunities

My family heritage is French and I was raised to honor old country values, as such I inherited the "old country"

belief that food and wine are inseparable companions.

It's a shame, but somehow food and wine became separated in this country.

Fortunately knowledgeable writers, restauranteurs and wine lovers have been doing everything possible to

increase the awareness of the natural placement of a bottle of wine on the table accompanying a meal.

Yes, to truly appreciate a good meal or a good bottle of wine you do need the other, after all wine is a food,

meant to be enjoyed as an integral part of both everyday and special occasion meals.

I think the most effective way to spread this message is by creating an exciting food and wine experience here at L'Auberge Edge of Seattle.

Below we have done just that!
n to cook from a Master Chef, take this opportunity to sleep in a one of a kind Inn that

Cooking is a matter of "flavor and taste".

This separates many a kitchen from the mediocrity to one of refinement.

Under the direction of our Executive Chefs let us transform raw perishable food to edible delicious gourmet courses in our Regional Cooking Classes.

You will find that our in-house Chefs are opinionated, dynamic and very concerned about teaching YOU new cooking-skills.

Our French Country Inn accommodates ten. This is a once in a lifetime adventure. Check out our two night getaway package. We are located on the edge of Seattle, secluded on five wooded acres. All accommodations are beautifully appointed and your Saturday cooking class for two is included in this package. No experience in cooking is required to enjoy the class and to partake in the meal. Sleep over and drive home safely the next day

Seating is limited for these events, minimum of 7 required.

Getaway Package: 2 nights, 2 dinner cooking classes,

Please call us for your recommended wine pairing!

Studio $455.00

Chef Quarters Apt. $582.50

Honeymoon $848.50

exclusive of taxes and fees.
March. 9, 2013 3:00-9:00= 6 hrs.

 

$160.00 Hands On Cooking Class

Chef Philippe Naud is a French native...born and raised in Paris the City of Light.

He was introduced to Culinary Art at an early age as his father was himself a Chef "Saucier" in LaRochelle, France.

Philippe moved to the United States in the mid-eighties and opened his own European Bistro Restaurant (Cafe Mars) in Seattle two years later.

His experience also includes cooking for private corporations, the elite of Seattle. He LOVES Seattle and recently became a US citizen!

| | |
| --- | --- |
| | Hands-on cooking class, from the Province Region. $160.00 |

Chef Philippe hails from Paris, France.

Paris is the gastronomic heart of France; delicacies from

around the country flow into the city's markets and restaurants.

In Paris, eating and talking about food are favorite pastimes.

Join Chef Philippe Naud in preparing this menu from Provence.

Provence Regional Cooking Class

January 19, 2013 $160.00 pp

Les Saveurs de Provence

PROVENCE is blessed by the sun..sumptuous and delicious flavors await you from the south of France.

Provence is know for a terroir that produces aromatic and savory native products.

The combination of these flavors and the fresh local ingredients...are not only delicious but economical too.

Menu:

March 9, 2013

First

Course: Mushroom Tatin

2nd Course: Bouillabaise Soup

Entree: Coquile St. Jacque au sel d'orange with caramalized endives and

Dessert: Lemon Mousse
Our dress code is dressy casual. We do not recommend shorts, bermudas shorts, or jeans. We also recommend you bring two bottles of wine per person for these six hour long classes.
When you take a hands-on cooking class under Chef Sally's direction, you will learn a menu that is truly authentic, and get historical information on the menu and the recipes to boot.
Her classes will be filled with insight on the history and life in France,
all the time filled with delectable scrumptious cuisine.
I hope you will take advantage of this rare opportunity to learn from an exceptional Chef de Cuisine.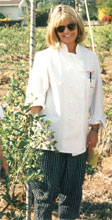 Flavors from the South of France

$160.00
Les Saveurs de Provence
PROVENCE is blessed by the sun..sumptuous and delicious flavors await you from the south of France. Provence is know for a terroir that produces aromatic and savory native products. The combination of these flavors and the fresh local ingredients...are not only delicious but economical too.
Chef Sally McArthur
Les Saveurs du Sud
Flavors from Southern France
Tomato Tatin
A tarte renversée of caramelized tomatoes gastrique with crisp puff pastry
Supreme de Canard
Sliced breast of duck in the provençal style with oranges, olives and Cointreau
Salade Roquefort aux Noisettes
The most famous cheese of southern France is showcased in this salad of sweet lettuces and herbs
Gateau de la Victoire
The most famous of all the French dark chocolate gateaux
Call to check and see if we have any special deals going on. We encourage you to ask!
3:00-9:00= 6 hrs.
French Regional Cooking Class
A hearty winter meal from Alsace
with Chef Paul Redman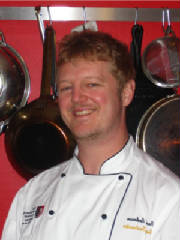 Spring, Summer or Fall is the time to enjoy the harvest from our lovely Potager Garden. Classes as the French Regional Classes with their four course menus are more geared (because of time) to the Chef and the Student Chefs going out to the Auberge Potager Garden to harvest vegetables used in the classes. All classes are hands-on where you will make everything from scratch under the direction of Chef Paul Redman. Chef Redman is a full time Chef instructor at Seattle Art Institute. This is a cooking and dining experience at Edge of Seattle Specialty Cooking School in Woodinville....the evening's activities include food prep, demonstrations of cooking techniques, and formal dining along wtih friends who appreciate gastonomic excellence.
Les Saveurs d'Alsace
Alsatian Menu:
Alsace is located on France's eastern border and on the west bank of the upper Rhine adjacent to Germany and Switzerland.

Ramequin - warm cheese puff hors d'eouvre

Truite au Bleu - poached trout served with Riesling sauce

Baeckeoffe - meat and potato casserole

Tarte aux Pommes a la Alsacienne - apple custard tart

March 17, 2012 3:00-9:00= 6 hrs. Saturday

Class comes with Chef Chapeau or Auberge Apron to

take home with you and a Vin Mouseaux Reception
Chef Ryan Witcher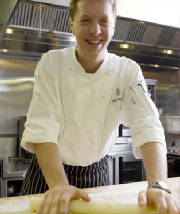 Chef Ryan presents
Chocolate, Chocolate, & Chocolate in every course!
Valentine Day Celebration Menu
Thursday Feb. 9th, 5:00-9:00 4 hrs. $150.00pp...
seating is limited
1st course
Lemongrass Scented Bay Scallops with Chocolate-Praline Sauce
Entree
Roasted Lamb Loin with Chocolate Polenta, Pistachio Buerre Blanc and Chocolate-Sage Demi
Dessert
Chocolate Souffle with Raspberries
This is a SPECIAL class from Chef Ryan and is not part of our Classical Cuisine Series...
| | |
| --- | --- |
| | 3 course...all chocolate dinner menu $150.00 |
Seafood Menu La Mer et les Poissons

1. Tuna, Fresh Mozzarella, and Basil Pizza...grilled.


2. Saumon Grillé et Cèleri Rémoulade/

Alaskan Salmon, Arugula Salad, Celery Root Rémoulade

3. Baby Carrot Confit with Orange Juice and Cumin

4. Chocolate Pot de Crème & Pate Choux au mousse de fraises/ Chocolate pudding cups and Strawberry Mousse filled "cream" puffs

3:00-9:00= 6 hours

Hands-On Cooking Class

Chef Jefe Birkner

July 30, 2011

$160.00


The sea and the fish cooking class with Chef Birkner

July 30, 2011 3:00-9:00

All of our French Regional Cooking Classes come with

vin Mousseaux Reception, menu and recipes,

your own Auberge apron to take home, and pictures

of your class posted on Facebook.

 
 
Hands-On Cooking Class with CHEF JOSHUA DELGADO

3:00-9:00= 6 HRS. with exclusive one on one INSTRUCTION

All classes come with a Vin Mousseaux reception, question and answer introduction, file folder including Chef Bio, menu, recipes, kitchen etiquette, Auberge Edge of Seattle apron to take home with you and class pictures that will be posted on my Facebook page for you to view and share with your friends. Our dress code is dressy casual. We do not recommend shorts, bermudas shorts, or jeans. Classes are limited to 10-12 people.

Summer Sea Breezes Menu

Salad:

Hors D'oeuvres:

Sweet Dungeness Crab, Grilled Asparagus, Poached Egg, Lemon, Parmesan

Entree:

Dessert:

Chef Delgado is one of the local Chefs from the Woodinville Wine Country.

He is the Sous Chef at Barking Frog Restaurant.

Chef Delgado has been working consistently in the Culinary Arts since he was 16 yrs. old. He is a perfect example of someone working his way up the ranks. At 26 yrs. old he is far ahead of others, of the same age, who have spent time in Culinary/Hospitality Schools. All of his experience has been hands-on, learning first hand from the great chefs who have mentored him. We are pleased to introduce him to our guests and to have him join our repertoire of chefs teaching hands-on cooking classes at Auberge de Seattle Specialty Cooking School!

 
 
 
 
 
 
 
 
Chef Robert Houot with student chef Lui


Chef Instructor at So. Seattle Community College

Regional French Dinner Class with

Chef Robert Houot $149.00

Hands-On Cooking Class

Chef Robert Houot

Can anyone think of a more romantic and wonderful setting than grabbing a table at an outdoor romantic bistro in France? We thought we'd recreate it for you here at L'Auberge Inn. Close your eyes, imagine, and relax with all your senses as you enjoy our mouth-watering seasonal dinner cooking class menu, where the wine flows like the Rhone and the food brings sensations heretofore unknown to your taste buds. This menu is more than a meal; it is a moment, a feeling, and a part of classic French life in France, to be enjoyed with friends.

Seasonal Dinner Cooking Classes

Coming back this Fall, 2010

Menu Traditionally Alsatian

Choucroute a l'Alsasienne

Hors D'oeuvres: King Salmon with sauce Nantua

Entree: Sauerkraut a l'Alsacienne "Choucroute"

Salade: Butter lettuce with Vinaigrette Sauce

Dessert: Pudding de Cabinet with Vanilla Custard sauce


This evening will be complete with fine china, crystal, linen, sterling silver settings making this a truly exquisite experience for all.. All classes come with file folder including Chef bio, menu, recipes, kitchen etiquette and class pictures posted on Facebook.

Our dress code is dressy casual. We do not recommend shorts, bermudas shorts, or jeans.

The Edge of Seattle Cooking Classes * 16400 216 Avenue N.E. * Woodinville * WA *98072 U.S.A.
Regional Cooking Class from the Loire Valley of France ON November 14, 2015 Saturday


3:00-9:00

Four course dinner menu from Alsace Region of France, look forward to an exceptional menu reminiscent of the bounty of this lush region known for a Franco-Germanic influences. It is the land of the famous wine road, the place where they still actively speak a French dialect called Alsatian, along with French and German and it is the home of some of the most delicious delectable and enjoyable wines. The countryside can be described as pastorial with gentle slopes, and importantly to me is that this is the region where my family comes from. So I am particularly fond of the cuisine...our cookbook French Cuisine a Traditional Experience is full of recipes from Alsace.




The combination of flavors and the fresh local ingredients makes this menu a wonderful treat! When picking your wines to marry with our menu think about Gewurztraminer, Dry Crisp Rieslings, and Light Sylavners.

Join French Chef, Christine Oliveri,

in "la cuisine" and with her guidance learn to prepare a meal of traditional regional dishes of Alsace.




Chef Christine, a French native, was born and raised in Paris, the City of Light. She's been living in America for 15 years and is now a US citizen. Not only is she an excellent cuisiniere she guides you and applies her perfectionist character trait to her cuisine.

| | |
| --- | --- |
| | REGIONAL FOUR course dinner cooking class |

1st. course: Terrine de foie gras Alsacienne served with toast



2nd course: Flammekueche server avec salade de pissenlit et lard et oeufs.
Tarte Flambee served with dandelion salad,
bacon and poached eggs.



Entree: La Choucroute garni
Sauerekraut and potatoes with meats such as
ham, pork, and sausages




Dessert: Pain d'épice moelleux, clémentines caramelisee et mousse de marrons
Soft ginger bread with caramelized tangerines
and chestnut mousse.


This evening will be complete with fine china,

crystal,

linen, sterling

silver settings making this a

truly

exquisite experience for all.

Our dress code

is

dressy

casual. We do not recommend shorts,

bermudas, sweats or jeans or flip-flops.

 
 
 
 
 
16400 216th. Ave. N.E., Woodinville, WA. 98077
2013 - 2012 Auberge All rights reserved edgeofseattle.com