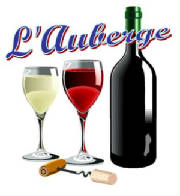 Bienvenue to our Auberge Edge of Seattle; French Specialty Cooking School. 16400 216 Ave. N.E., Woodinville, WA. 98077
(425) 844-4102 on the Eastside of Seattle, in the Woodinville Wine Country!
Please use our scheduler button to book your own cooking class. You do not have to pay to schedule a class with us..
Check out a new blog post about our French Specialty cooking school:
Our cooking classes are located within Auberge de Seattle Inn, in the Woodinville Wine Country, on the Eastside of Seattle. Originally a five acre private estate that has now been developed into a commercial establishment. You won't find our classes to be held in the cold and industrial type of cooking class kitchen...we take our cues from the warm and homey French "manoirs" in the Loire Valley of France. Our classes are unique culinary experiences for those interested in a non-threatening hands-on cooking environment under the guidance of one of innovative chefs. Our focus is on French "CLASSICAL" cuisine, compared to French Haut Cuisine.. We welcome our guests to meander on our grounds and visit our "potager" vegetable garden. When the weather and climate permits you will join us as we harvest from the garden for your cooking class. We are considered a culinary destination and welcome visitors from around the world to our French Country Inn and Cooking School.
Auberge Edge of Seattle; French Cooking Classes are managed by the chef who is doing the class, and therefore; the classes are focused on things he or she is most passionate about: experimentation and tradition, quality and flavor, perfection and pleasure. The menus express chef's energy, curiosity, depth of knowledge and sense of wonder at the culinary possibilities one has yet to discover. All of our Chef's are French Classically Culinary Trained.
Auberge de Seattle; French Country Inn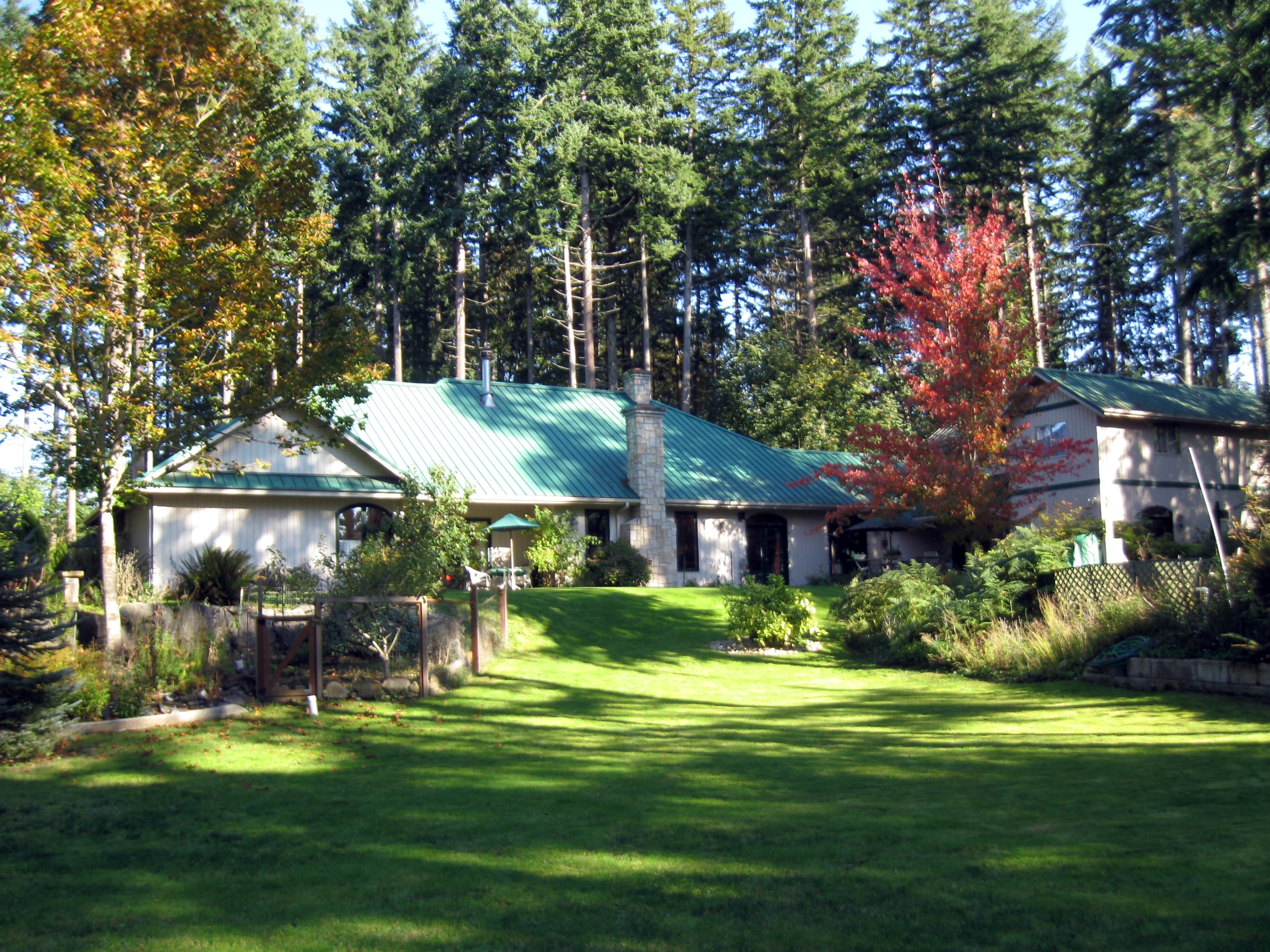 On the Eastside of Seattle, in the Woodinville Wine Country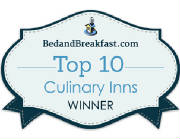 Sign up to receive first notice of our cooking class promotions.
Our
"Loyalty Program"
is designed to have you come back. Whether you have stayed with us at our French Country Inn;
http://www.edgeofseattle.com
or taken one of cooking classes...
you are our client!
Just ask, and we'll give you a 25% discount on your next, and the next etc. cooking class. We want you to keep coming back. We do so appreciate your patronage!
Nous Vous remercions pour votre soutien.
$300.00 for two

French Classical Cuisine

Join us for our HANDS-ON dinner class

5:30-9:00 3 1/2 hours class (approximate)

And sit down to a formal dinner

This purchase can be provided with a GIFT CERTIFICATE and can be sent out.
Our specialty is traditional classical French cuisine, high lighting the cuisine from the regional provinces. We are located on the Eastside of Seattle, in Woodinville, in the Woodinville Wine Country. We are here to provide unique and fun adventures in taste, through our:
1. Cooking Class
, are all hands-on classes and the menus originate from the various regional provinces of France or areas of the world where the French greatly influenced the cuisine while they were a protectorate/colony of France.
Cooking Classes are payable in full at time of registration and non-refundable. If you can't make the class, you are welcome to give your seat to a friend.
Our Regional Cooking classes are always 6 hours; and other cooking classes vary from 3 to 3 1/2 hrs.
For just a few hours, you have a unique opportunity to enter a world where you can interact, consult and have your questions answered by a world renowned chef. Our cooking classes are located within
Auberge de Seattle Inn, in the Woodinville Wine Country.
This is an exclusive and limited one on one opportunity in an intimate setting to visit and participate in a hands-on
Cooking
Class guided by one of our country's most innovative Chefs. Class size is limited to 10-12 guest students.
We use fresh ingredients, sans preservatives, additives, or chemicals and you won't see anything frozen, or canned used in our cooking classes, nor do we use any GMO products.
We pratice the art of the table; Your table setting comes replete with crystal, sterling silver, fine china, flowers and candles making this a truly exquisite experience for all.
All of the a French Regional Cooking classes come with a question and answer period, introduction, menu, recipes and French culture information.
Our dress code is business dressy casual. We do not recommend shorts, bermudas shorts, sweats or jeans. Please call us for your wine questions. We do not have a liquor license, but we welcome you bringing wine to drink and share. Aprons will be provided.(425) 844-4102
2. Reservation required for four or more, $40.00 pp Tea Party Service, offered everyThursday for 4 or more. You can make your request for an English Tea Party or European Tea Party.
3. Wine Tasting seminars tastings are conducted every month with a wine educator and each month we explore another grape varietal. Payment is by credit card. Price varies from $45.00 to $60.00 per person and includes hand crafted French hors d'oeuvres from Auberge de Seattle.
4. Brotherhood of the Chevalier du Cep; We are the home base and the Washington State Chapter for this wine organization. Check out our Wine page and About Us page to find out more about the KOV.
5. Seattle Edible Destination Packages and Getaway Packages, located on both websites with a link to the other website.
6. "Entre Nous" catering services; We provide Full Service and drop-off catering. Our food is excellent, professionally prepared and tailored to the client's requests.
7. Team Building/Private Cooking Classes or Wine Tastings is offered on a space available basis. They can be 3-4 hours.or 5-6 hours. We can accommodate up to 50 people for a seated dinner and weather permitting more; minimum of 8 required. We will provide menus to choose from or work to create a menu with your suggestions. Please inquire. (425) 844-4102
French Breakfast Brunch Classes
are held on Sundays (menus can be found on our Series page) 10:00-1:00= 3 hrs. $120.00...send us an email telling us which Sunday you would like to sign up for. Minimum of 6 required.
Exploring French Classical Cuisine
are held on Mon., Wed., & Fri. (menus can be found on our Series page) 5:30-9:30= 4 hrs. $150.00...send us an email telling us which day you would like to sign up for. Minimum of 8 required.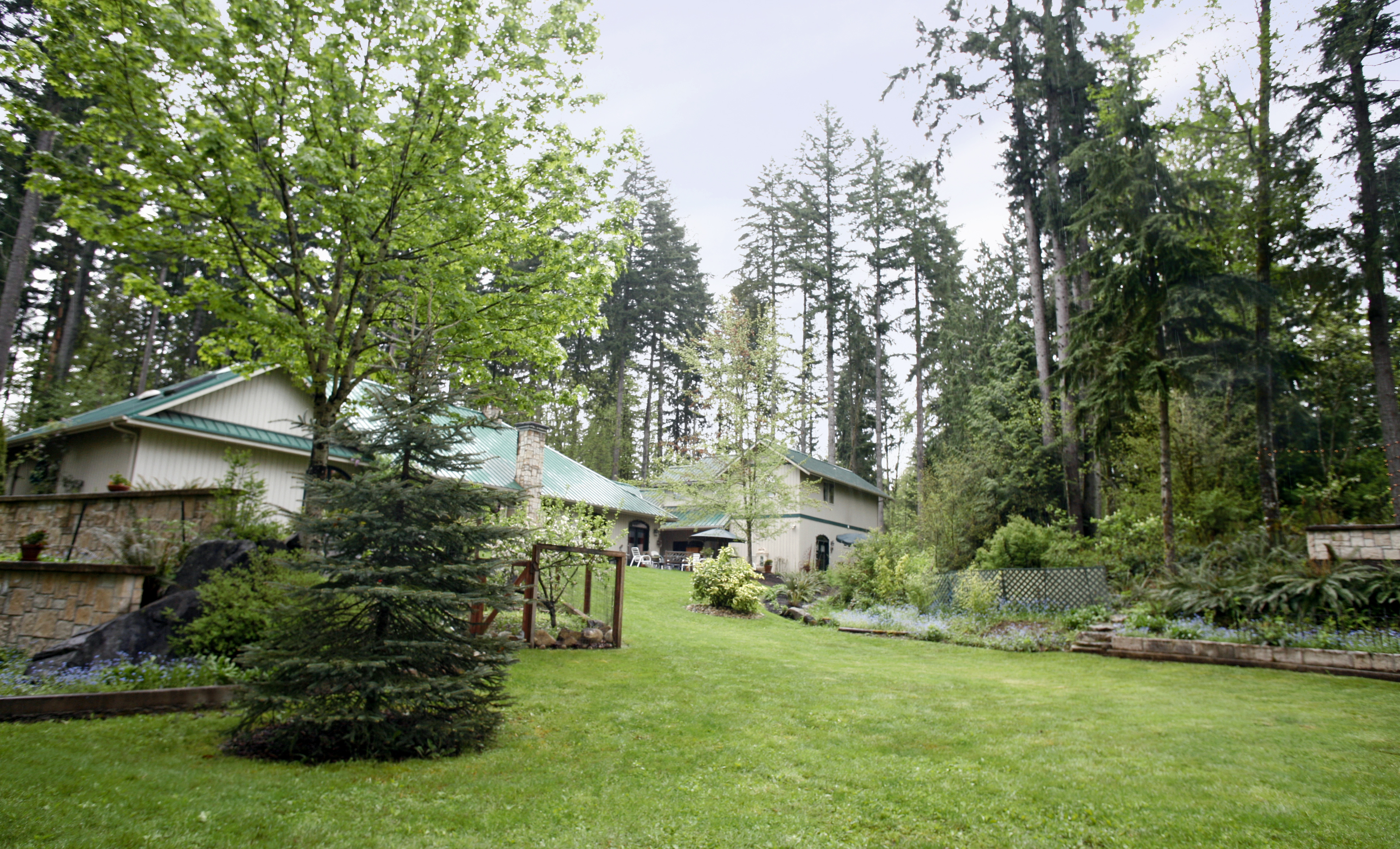 Bonne Journee; Merci Beaucoup de votre visite, a bientot!