Come for a visit and smell the Lavender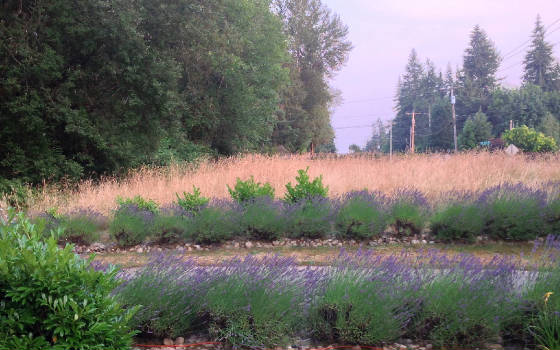 Savor French Flavor

When it comes to food, we've got a wide variety on our plates.

French Cuisine is as diverse and delicious as our cooking classes,

the result of a vast array of in season ingredients,

cultural influences and imaginative chefs

Bienvenue to our Auberge Edge of Seattle;
French Specialty Cooking School.
(425) 844-4102 on the Eastside of Seattle,
in the Woodinville Wine Country
Please use our scheduler button to book your own cooking class.
You do not have to pay to schedule a class with us.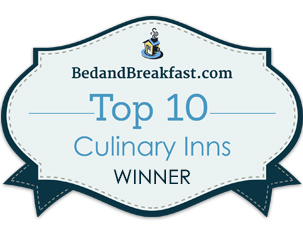 French Breakfast Brunch Classes are held on Sundays
10:00-1:00= 3 hrs. $120.00...
send us an email telling us which Sunday you would like to sign up for. Minimum of 6 required.
5:30-9:30= 4 hrs. $150.00...

Our specialty is traditional classical French cuisine, high lighting the cuisine from the regional provinces. We are located on the Eastside of Seattle, in Woodinville, in the Woodinville Wine Country. We are here to provide unique and fun adventures in taste, through our all hands-on cooking classes with menus originating from the various regional provinces of France or areas of the world where the French greatly influenced the cuisine while they were a protectorate/colony of France.




Cooking Classes are payable in full at time of registration and non-refundable. If you can't make the class, you are welcome to give your seat to a friend. Our Regional Cooking classes are always 6 hours; and other cooking classes vary from 3 to 3 1/2 hrs.

For just a few hours, you have a unique opportunity to enter a world where you can interact, consult and have your questions answered by a world renowned chef. This is an exclusive and limited one on one opportunity in an intimate setting to visit and participate in a hands-on

Cooking

Class guided by one of our country's most innovative Chefs. Class size is limited to 10-12 guest students.

We are VERY serious about using fresh in season ingredients...as often as we can directly from our own vegetable garden, sans preservatives, additives, or chemicals and you won't see anything frozen, or canned used in our cooking classes, nor do we use ANY GMO products.

We practice the art of the table; Your table setting comes replete with crystal, sterling silver, fine china, flowers and candles making this a truly exquisite experience for all.

All of the French Cooking classes come with a question and answer period, introduction, menu, recipes and French culture information.

Our dress code is business dressy casual. We do not recommend shorts, bermudas shorts, sweats or jeans.

Please call us for your wine questions. We do not have a liquor license, but we welcome you bringing wine to drink and share with everyone else who have brought wine. If you chose not bring a bottle of wine, that is fine, but we will not be able to serve you wine.

Aprons will be provided.(425) 844-4102

Our

"Loyalty Program"

is designed to have you come back. Whether you have stayed with us at our French Country Inn;

http://www.edgeofseattle.com

or taken one of cooking classes...

you are our client!

Just ask, and we'll give you a 25% discount on your next, and the next etc. cooking class. We want you to keep coming back. We do so appreciate your patronage! Nous Vous remercions pour votre soutien

$300.00 for two

French Classical Cuisine
Join us for our HANDS-ON 3 1/2 hours (approximate)
and sit down to a formal dinner class


This purchase can be provided with a GIFT CERTIFICATE and can be sent out.

Imagine food as an experience, no just a meal. Imagine food as one of the key ways to communicate!

Our cooking classes are located within Auberge de Seattle Inn, in the Woodinville Wine Country, on the Eastside of Seattle.

Originally a five acre private estate that has now been developed into a commercial establishment.

You won't find our classes to be held in the cold and industrial type of cooking class kitchen...we take our cues from the warm and homey

French "manoirs" in the Loire Valley of France.

Our classes are unique culinary experiences for those interested

in a non-threatening hands-on cooking environment under the

guidance of one of innovative chefs. Our focus is on French "CLASSICAL" cuisine, compared to French Haut Cuisine..

We welcome our guests to meander on our grounds and

visit our "potager" vegetable garden. When the weather and

climate permits you will join us as we harvest from the

garden for your cooking class. We are considered a

culinary destination and welcome visitors from around the world

to our French Country Inn and Cooking School.

Auberge Edge of Seattle; French Cooking Classes are managed by the chef who is doing the class, and therefore; the classes are focused on things he or she is most passionate about: experimentation, tradition,

quality and flavor, perfection and pleasure. The menus express the chef's

energy, curiosity, depth of knowledge and sense of wonder at the culinary possibilities one has yet to discover. All of our Chef's are French Classically Culinary Trained.

A little bit of throw-back history...look at what we said in 2009 about our French Country Inn and dealing with the economy!

THERE WILL NOT BE A CLASS IN JULY, LOOK FORWARD TO A Regional Cooking Class from the Loire Valley of France ON AUGUST 9, 2015 SUNDAY


Four course dinner menu from Valley de la Loire, look forward to an exceptional menu reminiscent of the bounty of this lush region known as the garden of France. It is the land of castles, the place where the purest French is spoken and it is the home of some of the most delicious delectable and enjoyable wines. The countryside can be described as pastorial with gentle slopes, dominated by rivers and the milky blue light of the summer sky...also the place where I spent for 5 years as a teenager.




The combination of flavors and the fresh local ingredients makes this menu a wonderful treat! When picking your wines to marry with our menu think about Vouvray, Touraine, Sancerre, Mascadet, Saumur, Chinon, Pouilly-Fume and Pouilly-sur-Loire come to mind.

French Chef, Philippe Naud,

join him in "la cuisine" and with his guidance prepare a meal of traditional regional dishes of the Loire Valley.




Chef Philippe is a French native, born and raised in Paris, the City of Light. He was introduced to the Culinary Art at an early age as his father was himself a Chef in LaRochelle, France. Philippe moved to the US in the mid-eighties and opened his own European Bistro Restaurant (Cafe Mars) in Seattle two years later. His experience also includes cooking for private corporations, and the elite of Seattle. He has been working at Auberge de Seattle as one of our Chef Instructors for the past five years.

| | |
| --- | --- |
| | REGIONAL FOUR course dinner cooking class |

This evening will be complete with fine china,

crystal,

linen, sterling

silver settings making this a

truly

exquisite experience for all.

Our dress code

is

dressy

casual. We do not recommend shorts,

bermudas, sweats or jeans or flip-flops.

1st. Course:

Hot Oysters in a creamy beure blanc sauce

Rose D'Anjou or a Rose de Provence 2012





2nd. Course:

Tourte au blettes et salad rappe de carrottes

Swiss Chard greens "pie" (picked from our Potager garden) with cheeses, pine nuts and raisens and grated carrot salad (picked from our Potager garden)







3th. Course:

Faisant roti avec puree de pommes de terre et fromage de Chevre et legumes potager croustillants

Roasted Pheasant with potatoe puree with Chevre cheese and crispy root vegetables (from our Potager garden)

Chateau St. Michelle: Ethos 2011 or an Archery Summit, Pinto Noir 2010 Oregon/Wash.







Dessert: Tarte au poires roties avec pate d'amande servie avec une creme anglaise a la Lavande

Roasted Peart tart with almonds and a creme Anglaise sauce a la Lavender (Lavender from our garden)

Fanseca 20 years Port, French Sauternes or a late harvest Viognier from Mt. Baker, Wash. or Champagne

 
 
 
 
16400 216th. Ave. N.E., Woodinville, WA. 98077
2013 - 2012 Auberge All rights reserved edgeofseattle.com